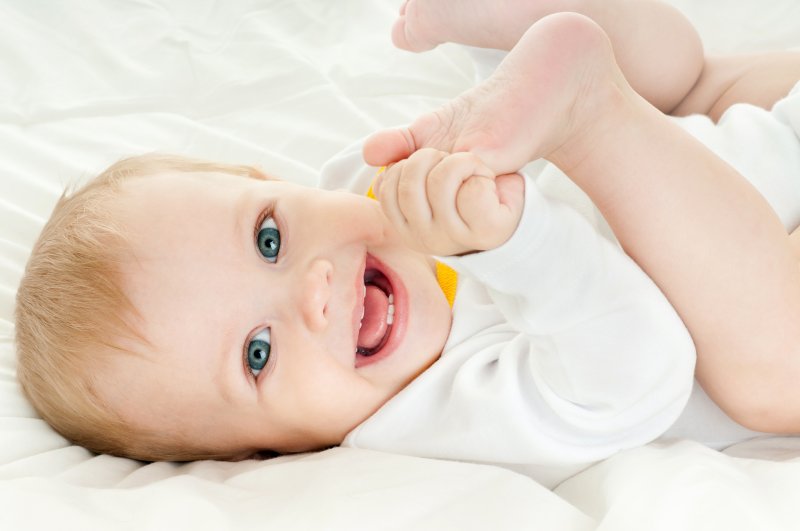 Are you worried that your child's baby teeth have not yet erupted? Instead, you may be concerned as to why they haven't fallen out. No matter where your child falls in the timeframe of receiving and losing their primary teeth, it's important to remember that no two situations are the same. Before you begin to panic, spend a few moments reviewing the following article. We'll discuss what you can expect when it comes to your child's pearly whites.
The Facts About Baby Teeth
When your child is born, they have 20 teeth underneath the gum line waiting to erupt. It is common for the first tooth to make an appearance at six months of age; however, the eruption process may be delayed until they reach the age of one. By the time your little one is between 2-2 ½ years old, they should have all their primary teeth in place.
Yet, just as you get used to their beautiful, innocent smile, these baby teeth will start to fall out, only to be replaced with permanent, adult ones. This process typically starts around the age of six and continues until they reach 12 years old.
But do not worry if this is not the case. Every child is different, so tooth eruption and loss can vary from patient to patient. Their pediatric dentist can closely monitor the issue and determine if additional treatment is needed to move the process along.
It is also important to remember that children with special needs may experience a far different eruption process, which is why it's necessary to establish a trusting relationship with a local dentist who understands the potential challenges.
Why Keeping Them in Place is Important
So, if these teeth fall out on their own, why is it so important to keep them clean? This is a question many parents ask, so do not worry if you're curious about the same thing. The truth, however, is that a child's primary teeth set the stage for permanent ones.
If decay is plaguing their smile from an early age, there is a good chance it will continue into childhood, adolescence, and adulthood. Should they accidentally lose a baby tooth too early, it can pose a threat to the rest of their teeth, as they will begin to shift out of alignment. Without a space maintainer provided by a pediatric dentist, this can negatively affect the eruption and placement when permanent teeth push through.
Keeping your child's smile healthy starting at infancy will ensure positive and normal facial development, the development of clearer speech, the ability to eat nutritious foods, and set them up for a lifetime of better oral health.
So don't worry if your child's teeth are erupting or falling out when they "should." By maintaining communication with a trusted pediatric dentist, you can be sure your little one's smile remains on the right track.
About the Author
Dr. Roy Paulson and the team at Casper Children's Dental Clinic want all kids to maintain healthy smiles. When it comes to tooth eruption and loss, he can offer parents greater peace of mind, especially if they're concerned about "abnormal timelines." If you're concerned about your child's primary teeth and want the opinion of a skilled professional, visit our website or call (307) 266-1997.