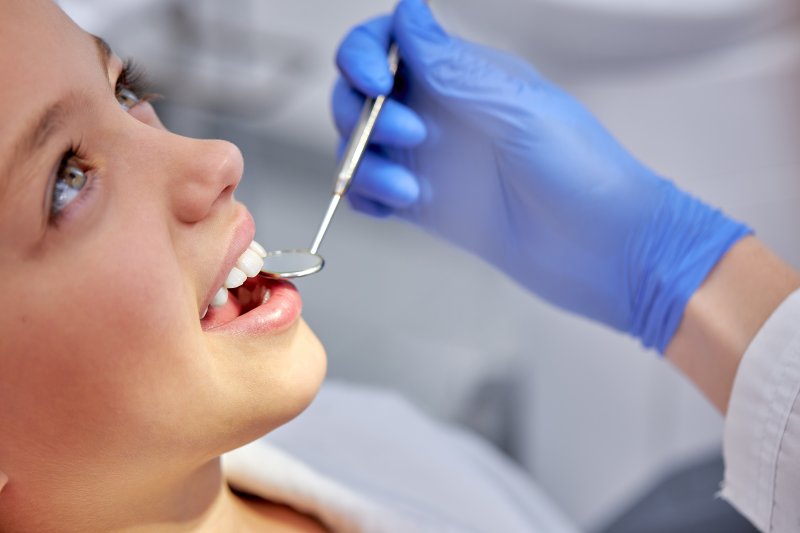 You've heard your child's pediatric dentist talk about dental sealants, but you are unsure what they are or if they're effective. After all, isn't a standard checkup and cleaning every six months and proper at-home oral hygiene habits enough to keep tooth cavities away? While these practices are certainly helpful and important, an added layer of protection provided by dental sealants may be just what your child needs to further reduce their risk for tooth decay. Here are the answers to four common questions that can offer deeper insight into this unique preventive service.
What Are Dental Sealants?
Dental sealants are plastic coatings that are painted onto the chewing surfaces of your child's permanent molars and premolars. These teeth have many pits and grooves that can easily trap bacteria and food particles, putting them at risk for tooth decay. By having a pediatric dentist apply dental sealants, they better protect these teeth from future cavities.
In fact, the Centers for Disease Control and Prevention (CDC) states that once sealants are put into place, around 80% of cavities are avoided for two years while 50% of cavities are prevented for up to four years.
How Long Do Dental Sealants Typically Last?
Depending on how well your child takes care of their smile, dental sealants can last up to 10 years after initial placement. During each six-month checkup, their dentist will examine these areas to determine if they must be replaced. If at any point your child's molar or premolar loses a dental sealant, their dentist can place a new one quickly and easily.
Does the Process of Receiving Dental Sealants Hurt?
No, receiving dental sealants will not cause your child any pain. The process for placement is quite simple with the dentist starting by cleaning their teeth thoroughly. Once they are rinsed and dried, the sealants are put into place over the chewing surfaces before a curing light is used to harden them. This will ultimately cause the coating to seal the tooth and protect against potential bacteria.
The process is usually completed during a normal dental visit and will not require your child to be under sedation or anesthetized.
Does Dental Insurance Cover the Cost of Dental Sealants?
When reviewing your dental insurance plan, you will find that many companies do consider dental sealants to be a preventive service. As a result, they may agree to cover the cost at 80-100%. They may also view it as a minor restorative service and only offer 70-80% coverage. No matter the categorization, there is a good chance you'll pay little out of pocket for your child's dental sealants.
However, if you need help with the cost, a pediatric dentist may offer flexible financing to ensure their treatment remains affordable.
Now that you know a bit more about this trusted preventive service, you can better decide if your child should seek additional treatment to safeguard their smile against cavities.
About the Author
Dr. Roy Paulson and the team at Casper Children's Dental Clinic are committed to preventive care and want all children to experience the benefits provided by regular cleanings, exams, and dental sealants. As a protective measure against cavities, he can quickly and easily apply these plastic coatings over the back teeth to safeguard against any bacteria that might try to penetrate the tooth enamel. If you want to ensure the future of your child's smile, visit our website or call (307) 266-1997.