Emergency Pediatric Dentist — Casper, WY
Getting Kids Smiling Again Fast!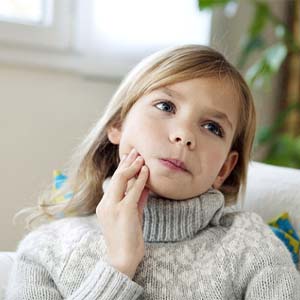 Let's all face facts – our kids are accident prone! Unfortunately, their smiles are not exempt from accidents, injuries, and pain. Luckily for kids and parents in the Casper area, our skilled dentists and dental care team are here to help when your kids need urgent dental care. You can count on the Casper Children's Dental Clinic team to offer fast, efficient emergency dentistry services to get your little one out of pain and back to smiling in no time. The first step is easy. Pick up the phone and give our team and your pediatric emergency dentist in Casper, WY a call. We look forward to helping to repair your child's damaged smile. We are all about getting kids smiling again fast, so don't hesitate to give us a call !
Why Choose Casper Children's Dental Clinic for Emergency Dental Care?
#1 Same-Day Emergency Appointments Available
#2 Advanced Dental Technology for Fast, Precise Care
#3 Over 30 Years of Experience Serving Casper
What to Do in a Dental Emergency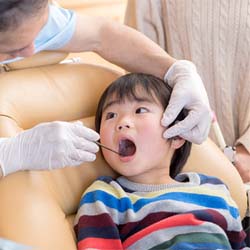 It's easy to panic when something goes wrong, especially if it's causing your child to feel alarm or pain. But we encourage you to keep a cool head so you can act quickly and correctly! All you have to do is follow these simple steps:
Step 1: Give us a call as soon as you can! No matter what type of dental emergency your little one encounters, don't hesitate to contact us right away. We'll schedule a same-day appointment for you and give you step-by-step instructions for managing your situation until you can reach our office.
Step 2: Get an emergency exam from Dr. Roy or Ryne Paulson. When you arrive, your Casper emergency pediatric dentist Dr. Roy or Ryne Paulson will work quickly to get your child out of pain and evaluate their condition. They'll review their findings with you and work with you to put together a treatment plan that works best for your unique situation.
Step 3: Get the gentle, professional care your child needs. Once a treatment plan has been made, our experienced team can get to work right away. Whether your little one needs a filling, space maintainer, tooth extraction, or something else entirely, we will always focus on providing gentle and comfortable care that gets their oral health back on track.
The Most Common Pediatric Dental Emergencies
Dental emergencies come in all shapes and sizes, and not all of them are easy to identify right away. That's why we encourage you to contact us even if you're unsure if your child needs urgent dental care. When you call our team for help, we'll listen carefully to the symptoms you describe as well as your concerns and recommend when or if you should visit us for an appointment. If needed, we'll happily walk you through pain relief and symptom management steps to keep your child safe until you reach our dental office in Casper. Some of the basic first aid steps to remember include:
Understanding the Cost of Treating Dental Emergencies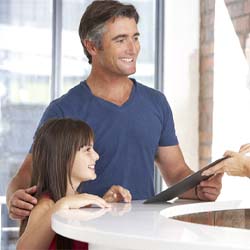 One last worry may be plaguing you before you call to schedule an emergency dental appointment for your little one – cost. Our goal during an emergency dental treatment visit is always to relieve pain and stress, not pile on. We'll walk you through treatment and pricing options, maximize available dental benefits, and partner with you to apply for low or no interest financing if necessary. In short, you're not alone. Our team is here to help you through the entire emergency dentistry process, including payment. Read on as we cover important information about the cost of children's dental emergencies.
Every Dental Emergency Is Different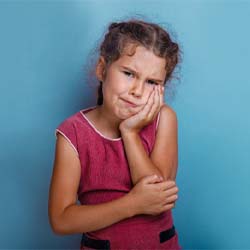 There isn't a set price for treating children's dental emergencies. Every situation will be unique, and some will cost more or less to treat than others. For instance, treating a minorly cracked tooth with some dental bonding will typically cost less than having an infected tooth repaired with a root canal. Once we've evaluated your child's condition, we'll review our findings with you and fully explain which treatments we recommend and their associated costs.
Does Dental Insurance Cover Children's Dental Emergencies?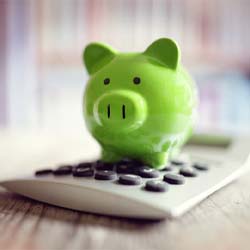 At Casper Children's Dental Clinic, we proudly accept popular insurance plans like BlueCross BlueShield, Cigna, Delta Dental, Medicaid, and many more. Many policies offer some type of coverage for emergency exams, often covering at least one a year. Additionally, many services that are used for treating children's dental emergencies receive 50-80% coverage from most dental insurance companies. During your child's appointment, our experienced front desk team will be happy to review your coverage and ensure your benefits are being maximized.
Other Options for Making Your Child's Dental Emergency Affordable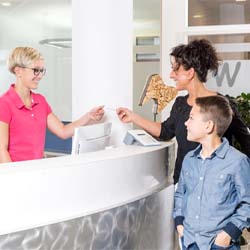 If you're looking for more ways to save on your child's emergency dental care, we can offer financing options through CareCredit. This third-party company offers qualifying patients a variety of payment plans to choose from that work similarly to a credit card. CareCredit will break up the cost of your child's emergency dental care into smaller payments that easily fit into your monthly budget. You'll repay the balance for the treatment over the coming months or years with little to no interest in most cases.
Good Dental Habits Can Save You Money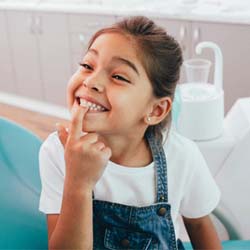 The best way to save money on a dental emergency is to keep one from happening in the first place. While you can never fully eliminate the chances of your child damaging their smile, teaching them great oral health habits at home early in life can make a tremendous difference. Most toothaches that send children to emergency dentists or the ER are caused by preventable tooth decay, so make sure your child is brushing their teeth for two minutes twice a day and flossing daily. They should also be visiting us every six months for routine checkups and cleanings. Not only will this allow us to keep their smile healthy, but it will help keep them from developing dental anxiety.
How to Prevent Pediatric Dental Emergencies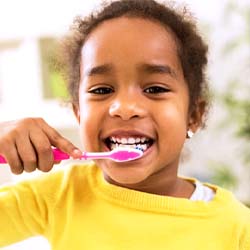 Not every dental emergency is avoidable, but some of the basics you should keep in mind to minimize your child's risk for a dental emergency include:
Bring your child to see us at least two times each year for dental exams and teeth cleanings to keep their smile healthy.
Make sure your child carefully brushes and flosses each day.
Limit your child's consumption of sugary and acidic foods to reduce plaque production and cavity risk.
Make sure kids who play sports wear a customized mouthguard to protect their smiles during athletic events and practices.
Don't let kids use their teeth to open packages and try to stop them from chewing on fingernails, ice cubes, and other hard objects.
Make Sure Your Child Gets 2 Checkups a Year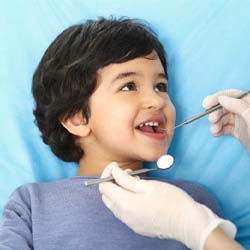 When was your child's last dental checkup? We highly recommend bringing your little one in for a routine checkup and cleaning every six months. These simple visits help us spot and stop little oral health issues as early as possible before they have a chance to become a dental emergency. Plus, a thorough cleaning and personalized preventive care can go a tremendously long way in keeping potential problems at bay.
Practice Good Dental Habits At Home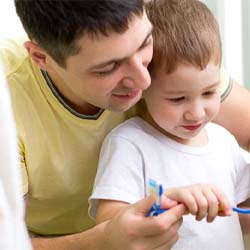 Between checkups, make sure your little one is taking care of their smile at home! They should be brushing their teeth for two minutes twice a day. If your child is under the age of three, they should use a smear of children's toothpaste about the size of a grain of rice. If they're between the ages of three and six, they can use a pea-sized blob of toothpaste. Your little one should also be flossing every day, perhaps with a children's flossing tool, to ensure their gums stay healthy and no cavities develop between their teeth.
Be Careful With Your Child's Diet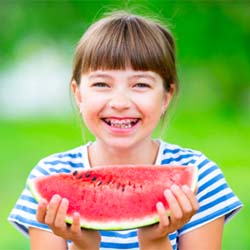 Children are far more prone to cavities than adults because of the thin enamel on their baby teeth. As such, make sure to limit your child's consumption of:
Sugary treats, like candy, cookies, ice cream, and other super sweet foods.
Fruit juice, including 100% fruit juice, which can contain as much sugar as a glass of soda!
Carb-heavy snacks, such as crackers, breads, and chips.
Protect Their Pearly Whites with a Mouthguard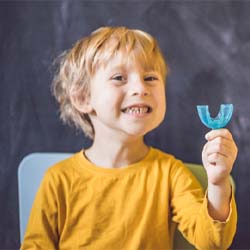 Do you have a little athlete in your family? Make sure their smile is safe every time they hit the field or court with a custom-made children's sports mouthguard. These custom appliances fit comfortably in the mouth and can prevent cracked teeth, knocked-out teeth, bitten cheeks, lips, or tongues, and can potentially even minimize the risk of concussion. If your child plays sports, talk to us about fitting them with a custom athletic sportsguard today!
Remember: Teeth Aren't Tools!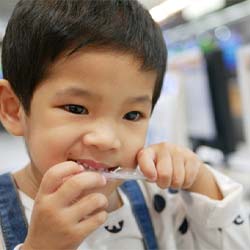 It's completely natural for kids to get excited, impatient, or frustrated with things they're trying to open. However, they should never use their teeth as tools to open bags, bottles, packages, or any other type of container they may be trying to get into. While convenient, one wrong move could leave your little one with a chipped or cracked tooth in the blink of an eye, so help them avoid the bad habit of using their teeth as tools.
Dental Emergency FAQs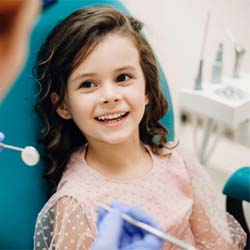 If you're looking for a pediatric emergency dentist near Casper, we've got you covered at Casper Children's Dental Clinic. Our friendly team is ready to offer safe and effective services when your little one needs them most. However, we understand that you may have some questions regarding our emergency dental care. For your convenience, we've decided to answer the most common questions asked by patients below. If you don't see the answers you're looking for, feel free to give our office a call today!
Should I Take My Child to the Emergency Room First for Dental Emergencies?
Truthfully, most emergency rooms are not equipped to handle a dental emergency in Casper. There's usually no dental professional on staff, which means it's not the best place to take your little one for assistance. It's always ideal to visit a pediatric emergency dentist if your child has suffered a sudden injury and needs immediate attention. Of course, there are a few exceptions where an ER visit would be better, such as:
Swelling that's affecting breathing or ability to swallow
Fractured or broken jawbone
Serious cut or laceration to the face
Uncontrollable bleeding
Are Knocked-Out Baby Teeth a Dental Emergency?
Since baby teeth are meant to fall out, you may think that it's no big deal if they accidentally get knocked out. However, it's incredibly important that they stay in your child's mouth for as long as possible. If your little one's baby tooth does get knocked out, do not try and reinsert it into the empty socket. Call our office and schedule an emergency appointment. We'll get your child seen as quickly as possible to get their smile back to normal. Depending on the situation, they may need a space maintainer. If your child has uncontrollable bleeding or has damaged their jaw in any way, take them to your nearest emergency room for assistance.
What Should I Keep in My Emergency Dentistry Kit?
It's always a good idea to be prepared for the unexpected. You should keep an emergency dentistry kit with you at all times that contains the following essentials:
Dental floss
Ice pack
A topical anesthetic like Orajel
Dental cement
Cotton balls
Small sealable container
Sterile gloves
Petroleum jelly
Your dentist's contact information
Can I Pop My Child's Dental Abscess on My Own?
No! You should never under any circumstances pop your child's dental abscess. There are too many issues that can occur, which is why it's better to wait and visit a dental practice that provides emergency dental care for children. Since an abscess is a type of dental infection, it needs immediate treatment. Otherwise, it can spread to other parts of the body like the neck, throat, and head.