Emergency Pediatric Dentist — Casper, WY
Getting Kids Smiling Again Fast!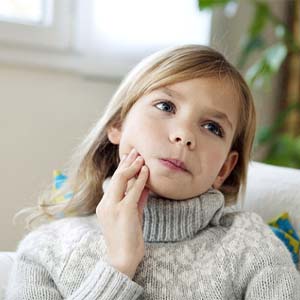 Let's all face facts – our kids are accident prone! Unfortunately, their smiles are not exempt from accidents, injuries, and pain. Luckily for kids and parents in the Casper area, our skilled dentists and dental care team are here to help when your kids need urgent dental care. You can count on the Casper Children's Dental Clinic team to offer fast, efficient emergency dentistry services to get your little one out of pain and back to smiling in no time. The first step is easy. Pick up the phone and give our team and your pediatric emergency dentist in Casper, WY a call. We look forward to helping to repair your child's damaged smile. We are all about getting kids smiling again fast, so don't hesitate to give us a call !
Why Choose Casper Children's Dental Clinic for Emergency Dental Care?
#1 Same-Day Emergency Appointments Available
#2 Advanced Dental Technology for Fast, Precise Care
#3 Over 30 Years of Experience Serving Casper
What to Do in a Dental Emergency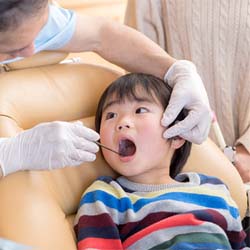 It's easy to panic when something goes wrong, especially if it's causing your child to feel alarm or pain. But we encourage you to keep a cool head so you can act quickly and correctly! All you have to do is follow these simple steps:
Step 1: Give us a call as soon as you can! No matter what type of dental emergency your little one encounters, don't hesitate to contact us right away. We'll schedule a same-day appointment for you and give you step-by-step instructions for managing your situation until you can reach our office.
Step 2: Get an emergency exam from Dr. Roy or Ryne Paulson. When you arrive, your Casper emergency pediatric dentist Dr. Roy or Ryne Paulson will work quickly to get your child out of pain and evaluate their condition. They'll review their findings with you and work with you to put together a treatment plan that works best for your unique situation.
Step 3: Get the gentle, professional care your child needs. Once a treatment plan has been made, our experienced team can get to work right away. Whether your little one needs a filling, space maintainer, tooth extraction, or something else entirely, we will always focus on providing gentle and comfortable care that gets their oral health back on track.
The Most Common Pediatric Dental Emergencies
Dental emergencies come in all shapes and sizes, and not all of them are easy to identify right away. That's why we encourage you to contact us even if you're unsure if your child needs urgent dental care. When you call our team for help, we'll listen carefully to the symptoms you describe as well as your concerns and recommend when or if you should visit us for an appointment. If needed, we'll happily walk you through pain relief and symptom management steps to keep your child safe until you reach our dental office in Casper. Some of the basic first aid steps to remember include:
Understanding the Cost of Pediatric Dental Emergencies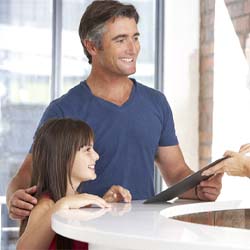 One last worry may be plaguing you before you call to schedule an emergency dental appointment for your little one – cost. Our goal during an emergency dental treatment visit is always to relieve pain and stress, not pile on. We'll walk you through treatment and pricing options, maximize available dental benefits, and partner with you to apply for low or no interest financing if necessary. In short, you're not alone. Our team is here to help you through the entire emergency dentistry process, including payment.
How to Prevent Pediatric Dental Emergencies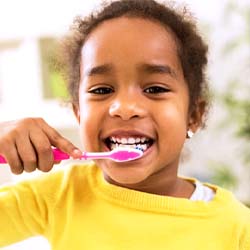 Not every dental emergency is avoidable, but some of the basics you should keep in mind to minimize your child's risk for a dental emergency include:
Make sure your child carefully brushes and flosses each day.
Limit your child's consumption of sugary and acidic foods to reduce plaque production and cavity risk.
Bring your child to see us at least two times each year for dental exams and teeth cleanings to keep smiles healthy.
Make sure kids who play sports wear a customized mouthguard to protect their smiles during athletic events and practices.
Don't let kids use to teeth to open packages and try to stop them from chewing on fingernails, ice cubes, and other hard objects.