Traditional Braces – Casper, WY
Give Your Child a Beautiful, Straight Smile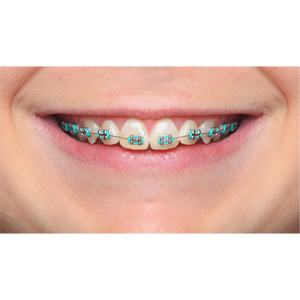 Are you ready to invest in your child's future with a straight smile using braces in Casper? Correcting their bite and alignment concerns not only gives them a confident smile but also improves their oral health. While you may be excited to get started, we understand you and your child have plenty of questions, including how they work and what to expect from the process. We have the answers you need for a stress-free experience. Keep reading to learn more about traditional braces or call us today to schedule your child's initial consultation!
Why Choose Casper Children's Dental Clinic for Traditional Braces?
Highly-Trained & Compassionate Pediatric Dentist
Utilize State-of-the-Art Dental Technology
Experienced & Caring Dental Team
How Do Traditional Braces Work?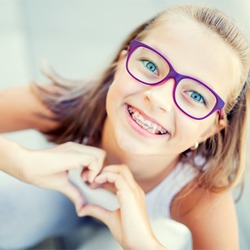 While teeth are designed to be durable and sturdy, they can still move from their original position with some gradual pressure. They're connected to the jawbone through ligaments that allow them some movement. With traditional braces, the metal brackets and wires will help guide your child's pearly whites into a more uniform smile.

After they've received their braces, your child will need to visit Dr. Paulson for regular checkup appointments so that he can monitor their progress. He may also need to tighten the wires, which helps move the teeth into better alignment. Since every patient is different, the timeframe may vary based on the severity of the orthodontic issues. During your child's consultation, we'll go over the process, determine if they'll need attachments or other accessories, and provide you with an accurate estimate of the length of the treatment.
What Orthodontic Issues Can Braces Fix?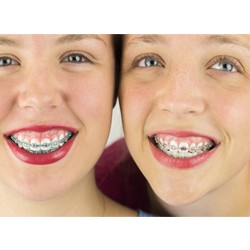 Traditional metal braces are still one of the most popular methods for achieving a perfectly straight smile. Due to their versatility, they can help correct multiple types of orthodontic problems. Here are some of the common issues they can address:
Bite Misalignment
When the jaws don't come together correctly, it can lead to problems like overbites, underbites, crossbites, and more. This can make it challenging to eat comfortably or speak clearly. With traditional braces, we can help guide the teeth and jaws into better alignment.
Crowded & Crooked Teeth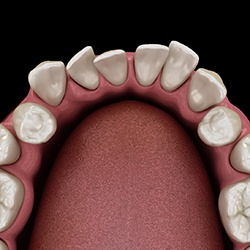 The more crowded or crooked your child's teeth are, the higher the likelihood of them developing problems like cavities and gingivitis. This is because bacteria and debris can easily accumulate in spaces that are difficult to clean. By straightening your child's teeth, they'll have an easier time maintaining a clean smile.
Gapped Teeth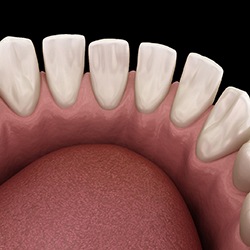 Gaps in your little one's smile not only impact their oral health but can also make them feel self-conscious about their teeth. These spaces can also make it easier for food particles, debris, and bacteria to become trapped as well as increase the risk of damage to their teeth. Traditional braces can effectively move their pearly whites closer together, making them straighter and sturdier than before.
Caring for Your Braces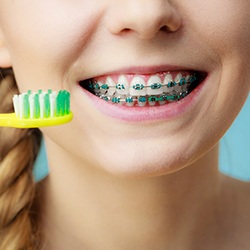 To ensure that your child undergoes a successful process, you'll want to help them preserve good oral health to avoid complications. Here are several tips they should follow to maintain their braces and smile:
Brush twice a day, floss daily, and rinse with antiseptic mouthwash regularly
Use interdental brushes to clean between the brackets (behind the wires)
Avoid biting down on hard objects, like ice cubes or nuts
Stay away from sticky and sugary foods/drinks
Visit Dr. Paulson biannually for checkups and cleanings
Understanding the Cost of Traditional Braces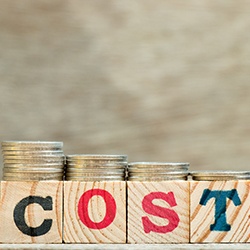 Due to the long list of variables that are involved in the traditional braces process, you won't find a set price for the treatment. Since every patient is unique, the overall cost will vary based on your child's specific dental needs. To get a more exact estimate of how much you'll pay for their treatment, you'll need to visit us for an initial consultation. Until then, here's what you should know about the cost of traditional braces in Casper.
Factors That Affect the Cost of Traditional Braces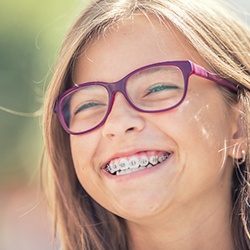 Various factors can impact how much you'll end up paying for your little one's traditional braces, such as:
The severity of misalignment – The more crooked, crowded, or gapped a patient's teeth are, the longer it'll take for the process to complete. They may even require extra accessories to help accomplish the desired results. The longer the treatment process, the higher the cost.
The number of adjustment appointments – Traditional braces will typically need to be adjusted during the process, as tightening the wires helps gradually move the teeth into position. The overall cost might be raised the more frequent the appointments are.
Treatment compliance – If your child fails to follow their treatment instructions, they can potentially damage their braces or even delay their progress, increasing the overall price.
Professional Braces vs. DIY Braces: Which Costs More?
Some people who want to save money fixing orthodontic issues sometimes resort to do-it-yourself methods. There are even trends of people trying to straighten their smiles with over-the-counter products like earring backs, fishing lines, orthodontic wax, rubber bands, paper clips, dental floss, and super glue. Needless to say, these approaches can be harmful to your child's smile, and they can end up costing you much more than anticipated.
Instead of risking damage to your teeth and gums with DIY braces, it's best to seek treatment from a qualified professional. Not only will they have the proper tools and accessories to straighten your little one's smile, but their treatment will be completely personalized for their unique bite. This will effectively reduce the risk of complications during the process, saving you money in the long run!
Does Dental Insurance Cover Braces?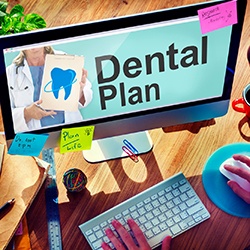 Many dental insurance companies offer coverage for orthodontic services, especially traditional metal braces. In some cases, they may have an orthodontic maximum that covers about half of the overall price of the treatment. In other instances, a policy may only allow coverage for people who are under 18 or 19 years old. Make sure to double-check the details of your plan with your provider before committing to any procedures. You can also speak with our team as we'll be glad to help you make the most of your benefits.
Options for Making Braces Affordable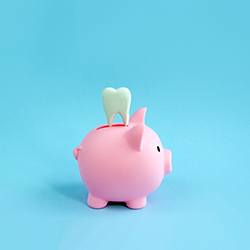 Even if you don't have insurance, you may still explore alternative financing options that can help you afford the orthodontic treatment your child deserves. Our team is partnered with a third-party financier called CareCredit, which can split up the overall price of your little one's dental service into monthly payments that come with little to zero interest. This means you won't have to break the bank to straighten your child's pearly whites!