Dentistry for Toddlers – Casper, WY
Trusted Care for Developing Smiles
It can be hard keeping up with a toddler who is always on the go. Chasing them around the house, trying to get them dressed, and getting them to eat their vegetables are difficult, but making sure their teeth and gums are cleaned can be an even bigger challenge. At Casper Children's Dental Clinic, our team offers safe, reliable, and effective treatments that protect against cavities, decay, and gum disease early on. And, we can quickly treat any problems that may arise along the way. If you're ready to find a pediatric dentist in Casper who is committed to your child's smile, contact us today .
Dental Checkups and Cleanings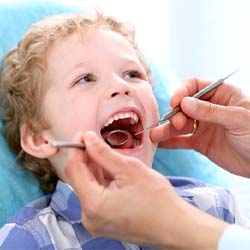 The American Dental Association (ADA) recommends that children receive six-month dental checkups and cleanings to help minimize the risk of tooth decay and cavities. Drs. Roy and Ryne Paulson will make these visits fun, enjoyable, and informative. We will check for any potential problems associated with your child's teeth, gums, or bite before performing a gentle cleaning to remove hardened plaque and tartar. We'll also provide helpful at-home oral hygiene tips to keep smiles clean between appointments.
Dental Sealants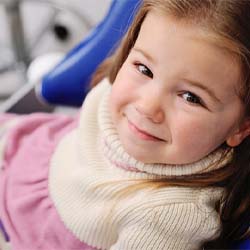 We know cleaning certain teeth can be difficult at this age, which is why we offer dental sealants to better protect molars and premolars. These teeth have many pits and grooves, making it easy for food and bacteria to become trapped. By applying a clear, plastic coating over the chewing surfaces, we can safeguard against plaque and other harmful particles from penetrating the tooth enamel and causing cavities. Dental sealants, when properly maintained, can last up to 10 years!
Silver Diamine Fluoride Treatments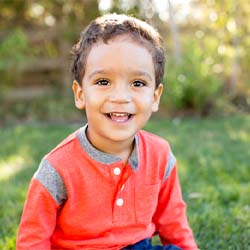 When cavities already exist, our team can apply silver diamine fluoride (SDF) to stop the spread of decay. Fluoride is a natural mineral that strengthens tooth enamel and combats decay. By combining with silver, the mixture ceases the progression of bad bacteria invading the tooth's layers. This quick and painless application is completed in minutes and will protect your child's teeth until it's time to consider a filling or dental crown.
Tooth-Colored Fillings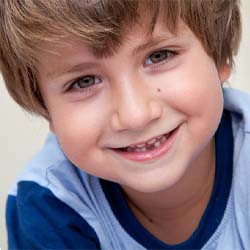 If your child has a cavity that needs to be filled, we don't have to shine a spotlight on their dental work. Instead, we will apply a tooth-colored filling that consists of a color-matched composite resin. This malleable substance easily fills the extra space and allows your child to keep more of their natural tooth structure. Also, it will blend it for a seamless appearance.
Safe Digital X-Rays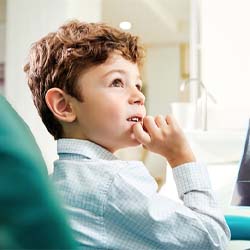 Many parents wonder if digital X-rays are necessary at this age. Depending on your child and their oral health, it may be necessary for our dentists to take digital images of your child's oral cavity. These X-rays make it possible for our team to fully examine what is happening in areas of the mouth unseen by the naked eye. And fortunately, the digital X-rays we use emit less radiation than traditional radiographs, making them entirely safe for your child.
Pulp Therapy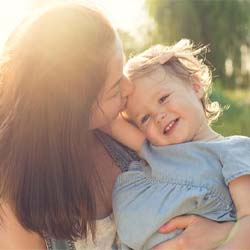 If your child complains of serious pain or sensitivity in a particular tooth, we will need to look for signs of damage or decay to the innermost layer, the pulp. Full of nerves and tissues, the pulp can cause much discomfort if physical trauma or an infection occurs. The only way to treat this problem is to provide pulp therapy. By removing the infected pulp, your child will feel greater relief and avoid the potential for a tooth extraction.
Non-Nutritive Habits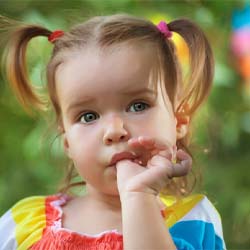 Thumb-sucking and pacifiers are common for infants to use for soothing purposes; however, once a child reaches toddler-age, these non-nutritive habits can lead to future oral health problems. The sucking motions and pressure applied to the front teeth can cause changes to their jaw and facial development, resulting in the need for orthodontic treatment or even oral surgery later on. A dentist for toddlers in Casper will provide helpful tips to break these bad habits and ensure better oral health.
Emergency Kid's Dentistry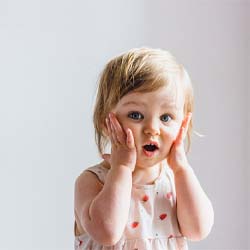 Toddlers are always bumping or running into things. Because they're still trying to stabilize themselves when moving, dental emergencies can be a common occurrence. Should a chipped, broken, or even knocked-out tooth occur, call our office right away. We will get you in as quickly as we can and provide immediate treatment to care for your little one's smile and get them back to their normal routine.
Tooth Extractions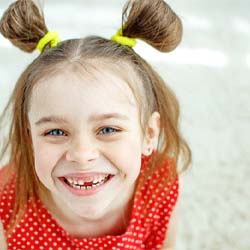 When other solutions to try and save your child's tooth do not work (i.e., pulp therapy), the only possible option is to remove it. Although these teeth should naturally fall out on their own, it may be necessary for us to extract them if decay or damage could put your child's oral health at risk. Dr. Roy or Dr. Ryne will use safe and effective methods to remove the tooth from its socket while ensuring your child remains calm and comfortable throughout the procedure.