Pediatric Cosmetic Dentistry
for Casper, WY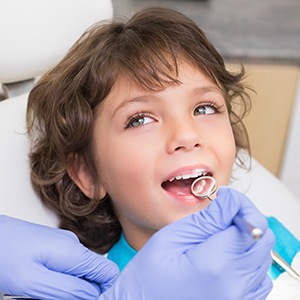 Did you know that children aged 7 to 14 are the most common to injure their front teeth? As pediatric dentists, the Paulsons are specialists in the esthetic correction of fractured anterior (front) teeth. Our goal is to restore the natural appearance of the smile as well as stop/mitigate any damage or decay that has occurred. Whether your child is dealing with a small dental problem or a big one, the Paulsons will ensure they'll be able to smile confidently in no time with pediatric cosmetic dentistry in Casper, WY.
Pre-Veneered Zirconia Dental Crowns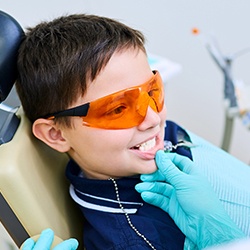 CCDC now offers esthetic options for badly broken down anterior teeth. Often times when a front tooth becomes badly broken down from dental caries (often due to nighttime bottle feeding), tooth-colored composite crowns are no longer a viable long-term option. In these cases, we may recommend a full-coverage crown that has a white facing. These types of restorations are long lasting, protect the tooth from further bacterial harm, and look great!
Composite Dental Crowns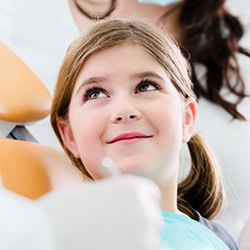 The best-looking option to restoring damaged anterior teeth is the composite strip crown. The Paulsons routinely perform these veneer-like restorations on mildly to moderately decayed anterior teeth. The pre-veneered zirconia crown may be recommended over the composite crown in severely decayed teeth and children whose upper and lower incisors touch when they bite.
Tooth Replacements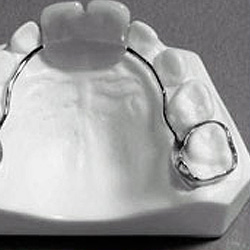 In the unfortunate event, your child needs to have some front teeth removed, CCDC does provide the option for tooth replacement using a pedo-partial denture. The teeth look very natural and are cemented onto your child's back molar teeth.
Guided Growth & Esthetics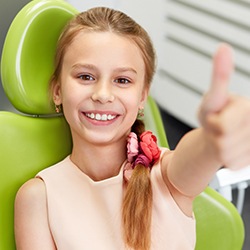 The Paulsons strive to provide their patients with the greatest potential for a long-lasting beautiful smile. As your child's permanent teeth begin to come in (around 6-7 years), Dr. Paulson will discuss strategies for tooth alignment, symmetry, and bite correction. Often times, the cost of orthodontics can be avoided entirely by simple procedures that guide the permanent teeth in straight, maintain symmetry, and utilize natural spacing in your child's dental arches.