Dentistry for Teens – Casper, WY
Effective Care for Adolescent Smiles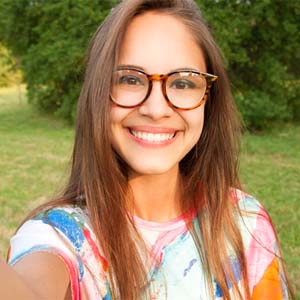 As your child transitions into the adolescent phase of life, it can become increasingly difficult trying to get them in for a regular dental appointment as well as practice good oral hygiene at home. Whether it is extracurricular activities, hanging out with friends, or doing schoolwork, trying to ensure optimal oral health during these teen years can be a challenge. Fortunately, as a dental practice that offers dentistry for teens in Casper , we are here to provide exceptional services designed with your teen's smile in mind. From general checkups and cleanings to cosmetic treatments to customized sportsguards, you can find all the help you need at Casper Children's Dental Clinic! Call us to schedule an appointment today!
Why Choose Casper Children's Dental Clinic for Dentistry for Teens?
Board-Certified Pediatric Dentists with Years of Experience
Sedation Dentistry Available
CareCredit Flexible Financing
Dental Checkups and Cleanings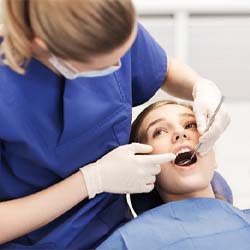 Your teen's smile should always look and feel its best, so even when their schedules seem too hectic, make sure they're continuing to see us every six months! During these checkups and cleanings, not only will we remove any built-up plaque and tartar from around your teeth and gums, but we'll also check for any signs of tooth decay, gum disease, halitosis (bad breath), or even bite misalignment issues. It is helpful to catch these problems early on and provide effective treatment before more complex dental care is needed.
Oral Cancer Screening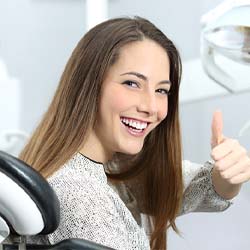 Oral cancer knows no age, which is why it's important that your teen receive an oral cancer screening during their regular checkup. With thousands of people being diagnosed each year, early detection is key if you want to increase your chances of beating the disease. During your teen's regular visit, we will look for any abnormalities throughout the mouth, along the facial structure, and even ask about any problems they may be experiencing at home (i.e., hoarse voice, sore throat, etc.). Should we discover anything that might be a cause for concern, we will recommend you and your teen to a specialist for further testing.
Dental Sealants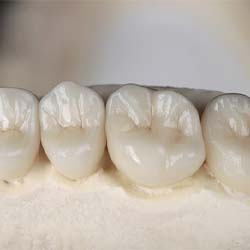 As hard as you may try, it's unlikely your teen is eating the right foods while away from home. If too much sugar and starch rest on their back teeth, it can cause bad bacteria and food particles to burrow into the crevices and cause cavities to form. With the help of dental sealants, however, these clear coatings are placed over the chewing surfaces to minimize the potential risk of food particles penetrating the enamel layer and breaking it down over time. When cared for properly, they can last many years but will always be checked at each visit.
Silver Diamine Fluoride (SDF) Treatments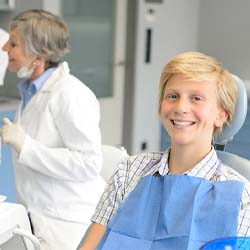 Silver diamine fluoride (SDF) is one of the safest, most effective ways to keep decay from further harming an existing tooth. When decay already exists, SDF immediately stops the spread and helps to strengthen the tooth enamel to add greater protection. It's non-invasive and doesn't cause any pain when applied. However, it is important to know that SDF is only a temporary option, as it is likely your teen will need a restoration to truly treat the problem area (i.e., dental filling, crown, etc.).
Nightguards/Sportsguards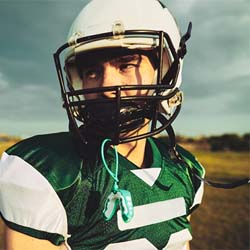 Teenagers are known for engaging in various sports. No matter the type of physical activity, it's important that their mouths be protected. Having maximum support with the help of a customized sportsguard can make the difference between a damage-free smile and one that requires immediate dental care because of a knocked-out tooth. But if sports isn't what is causing you to worry about the state of your teen's smile, it may be that they are highly stressed because of school and tend to grind their teeth at night. If so, a customized nightguard can be beneficial, as it will create a barrier between their teeth to keep the enamel from wearing away and breaking down.
Space Maintainers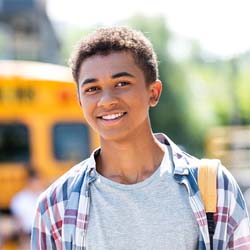 It's not uncommon for pre-teens to have baby teeth that just don't want to fall out. It's also common that a primary tooth may fall out too early, causing nearby healthy teeth to drift into the open gap. When this happens, it can lead to your teen needing orthodontic treatment, which can be an unfortunate reality for most kids. The good news is there are space maintainers we can insert to keep existing teeth firmly in place. Once in place, we will continue to monitor their teeth to ensure no additional problems are developing.
Tooth-Colored Fillings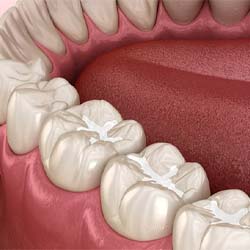 If we happen to notice a small cavity during your teen's regular checkup and cleaning, we will likely recommend a tooth-colored filling. This simple process is completed during one visit and requires we clean out the decayed areas of the tooth before filling it with color-matched composite resin. Once we use a curing light to harden the resin, it will create a tight seal to keep future bacteria out. This will allow your teen to not only be better protected but also enjoy a restoration that blends in nicely with the rest of their smile.
Tooth Extractions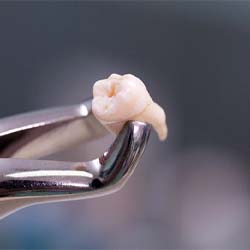 Sometimes, pre-teens and teenagers need to have teeth removed to make sure there is enough room. When baby teeth refuse to fall out, decayed teeth cannot be saved, or extra teeth manage to damage healthy adult teeth, a pediatric dentist in Casper will likely recommend tooth extraction. Being mindful of your child's needs, we will always use the safest, most effective techniques to remove the tooth while keeping your teen comfortable throughout the entire process.
Metal-Free Dental Crowns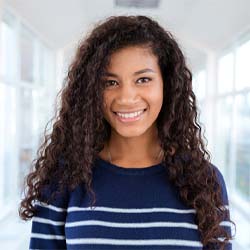 If a tooth is too decayed or damaged and cannot be repaired with a dental filling, it may be necessary that we recommend a metal-free dental crown. While many dentists still use traditional amalgam to create these restorations, the ability to provide those that have a white facing not only allows for the same great protection but also a more aesthetically pleasing appearance. When put into place, it will be nearly impossible for anyone to tell the difference between their regular and artificial teeth.
Dental Bonding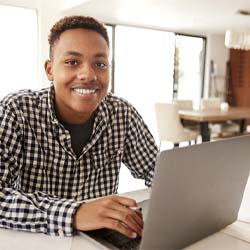 While cosmetic dental treatments may seem like something that is only for adults, teens can benefit from dental bonding. This effective solution makes it possible to hide small flaws found on your teen's teeth. Small cracks, fractures, chips, and even stains can be remedied using color-matched composite resin. Once applied to the surface of your tooth, our team will shape and sculpt it into place to effectively cover the imperfection and create a new and improved smile. With proper care, you can expect to enjoy your new teeth for up to a decade!
Teeth Whitening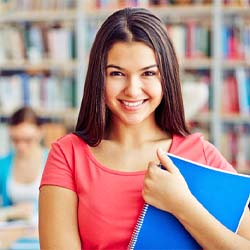 Another cosmetic treatment that teens can benefit from is teeth whitening! Unlike over-the-counter products that contain less powerful ingredients and require you to buy more to achieve noticeable results, professional teeth whitening produces longer-lasting, brighter smiles. By blasting away stains with professional-grade products, your teeth will be able to smile confidently when surrounded by their peers.