Who We Help – Casper, WY
Where Every Child is Welcome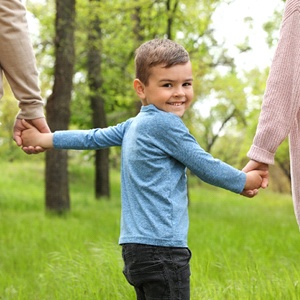 At Casper Children's Dental Clinic, we want every child to feel welcome in our Casper, WY dental office. Providing a kid-friendly atmosphere full of fun and excitement, our team of pediatric dentists and staff work hard to make every child's experience a positive one. With comprehensive services designed for infants, toddlers, children, and teenagers, we can personalize a treatment plan that focuses on your child's specific needs and ensures their smile remains healthy and strong for years to come. We are also pleased to provide special needs dentistry for patients who require certain accommodations as it pertains to their mental or physical needs. If you're ready to make our dental office your child's home for better oral healthcare, contact us to schedule an appointment with a children's dentist in Casper today.
Dentistry for Infants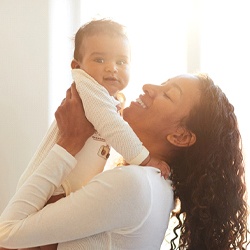 Putting your baby on the path to better oral health starts long before their first teeth erupt. By coming to see us early on, we can provide helpful tips to keep their gums in great shape while waiting for their pearly whites to emerge. If it happens before their first birthday, we recommend that you schedule an appointment to see us so that we can get a jump start on making sure their smile is on the right track. Not only will we perform a quick check of their oral cavity, but we'll also provide ways you can avoid common oral health problems (i.e., baby bottle tooth decay) and how to properly clean their teeth as they continue to erupt.
Learn More About Dentistry for Infants
Dentistry for Toddlers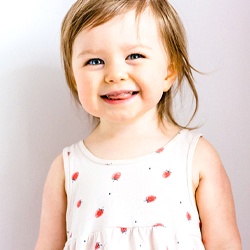 As your little one gets a bit older, they may become more apprehensive about visiting the dentist, so it is our goal as a dentist for kids to help them feel safe and secure while remaining fun and engaging for a positive experience. As we work to build a relationship with your little one, a pediatric dentist in Casper will closely examine their smile to check for any early signs of tooth decay or cavities as well as monitor their tooth eruption to ensure no problems are occurring with regard to their bite development. You can expect our team to provide you with instructions on how to properly clean your toddler's teeth and gums at home as well as tips to help encourage your little one to get excited about oral hygiene.
Learn More About Dentistry for Toddlers
Dentistry for Children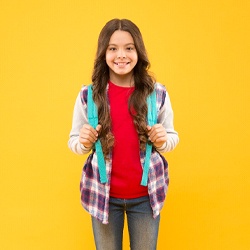 If your child is now in school and spending more time away from you, it's imperative that their six-month checkups and cleaning remain regular. According to the American Academy of Pediatric Dentistry, it is believed that more than 34 million school hours are lost each year because of children who have poor oral health. Making sure your child's teeth and gums are in optimal shape not only benefits their self-esteem but also their academic performance. This is why our kid's dentist in Casper will pay special attention to their smiles, offering preventive services like fluoride treatment and dental sealants to further protect their pearly whites from tooth decay and possible infection. We'll also discuss the importance of a healthy diet and which restorative treatments will most benefit them should they develop a cavity along the way.
Dentistry for Teenagers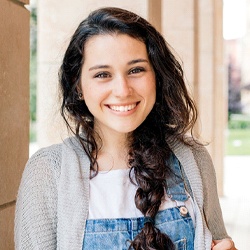 As your child transforms into a teenager, these years often become the most difficult because of their limited schedules. Between school, sports, and extracurricular activities, getting them in for a dentist's appointment isn't easy. However, it is these regular checkups and cleanings that will allow us to make sure their permanent, adult teeth are moving into the correct position and posing no problems for their bite. Our team will provide necessary services should they develop a cavity or endure a dental emergency (i.e., broken or knocked-out tooth). We can also recommend orthodontic treatment if their teeth or bite appear to be out of alignment.
Learn More About Dentistry for Teenagers
Special Needs Dentistry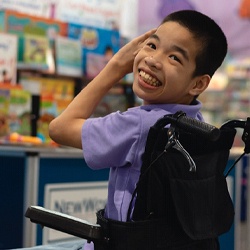 If your child has mental or physical special needs, we want you to feel comfortable bringing them to our Casper dental office. We understand it can be challenging trying to ensure their oral health needs are met, which is why Dr. Paulson is specially trained to administer care to children with special needs. By working closely with us to establish appropriate accommodations, we can make sure that your child gets the care and attention they need and deserve.