Kids Dental Checkups & Cleanings – Casper, WY
Help Your Child Smile Brightly!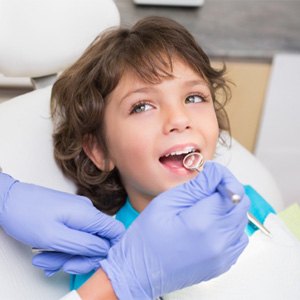 When it first starts out, your child's smile will look white and bright. However, it won't stay that way if it doesn't receive proper care. Slow neglect could cause your kid's grin to suffer tooth decay, gum disease, and similar problems. Fortunately, they can always course-correct with the power of twice-yearly dental checkups and cleanings. These periodic visits let your little one smoothly recover their healthy smile. To learn more about them, just keep reading or book a consultation at our office.
Why Are Regular Dental Checkups & Cleanings for Kids Important?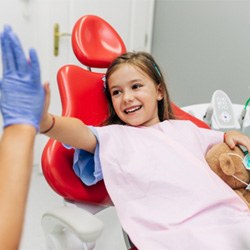 While your child's mouth may seem fine, it's not a good idea for them to skip dental visits. Doing so will end up costing them in the long run.
For starters, these appointments prevent nasty oral problems. Cleaning can remove plaque that'd otherwise cause a cavity. Similarly, a checkup could detect and treat a cavity before it needs a crown. Either way, these visits would help your kiddo avoid painful issues that can be expensive.
Furthermore, twice-yearly dental visits save your child time. They are faster and less invasive than restorative procedures like root canal therapy and tooth extractions. Consequently, they'd interfere less with your little one's schedule and make things more convenient for the whole family.
What to Expect During Your Child's Dental Checkup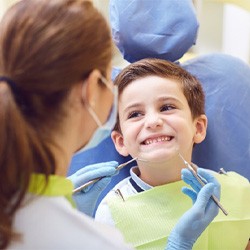 At the dental checkup itself, you and your child should expect the following:
Health Updates – To ensure your child gets good care, Paulson will ask you about their medical history and medications. These details let him adapt treatment to your kid's needs.
An Oral Exam – After getting the updates, Dr. Paulson will visually examine your child's teeth, bite, and existing dental work. This process will also screen your little one for oral cancer.
Dental X-rays – Once yearly, our office will take X-rays to find problems under your child's enamel.
Treatment Plan – If we spot issues from the oral exam or X-rays, we'll draft a treatment plan that can solve them well.
A Q&A – Once the treatment plan is made, Dr. Paulson will answer questions about your child's upcoming visits or at-home oral care.
What to Expect During Your Child's Dental Cleaning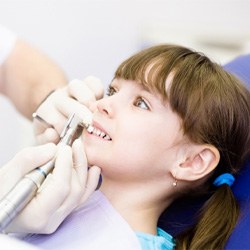 No matter their home efforts, a child can't clean all their mouth parts alone. They'll need professional cleanings to compensate. With that said, here's what you and your kid can expect from these sessions:
Deep Cleaning – A dental hygienist uses special tools to remove plaque and tartar that build over time. That way, they reduce your child's risk of tooth decay and gum disease.
Polishing – After the initial cleaning, the hygienist will polish your child's teeth to clear away minor surface stains.
Flossing – Following the cleaning and polishing, our team will floss between your child's teeth. In doing so, they'll remove lingering plaque and bacteria.
Fluoride Treatment – To wrap things up, our office will coat your child's teeth with concentrated fluoride gel. This material further protects their smile from cavities.