Special Needs Dentistry – Casper, WY
Personalized Care for Children with Disabilities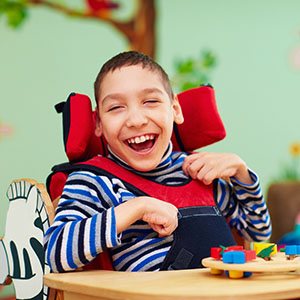 At Casper Children's Dental Clinic, we know how important it is to customize the care we provide to meet the needs of each patient. If your child has special needs, we will personalize their treatment accordingly so that each visit can be as stress-free as possible for you and your little one. When you call our office to schedule an appointment, feel free to ask about what accommodations we offer to help ensure that your child gets the high-quality care that they deserve.
Why Special Needs Dentistry is Important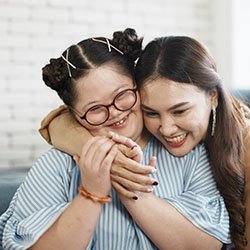 Statistically speaking, children with intellectual or physical disabilities are more likely to experience oral health issues like cavities, gum disease, and tooth loss. This is due to the challenges they face in getting the routine care they need to protect their teeth and gums. In many cases, patients with special needs also have severe dental phobias, which can make even routine appointments difficult.
At our office, we strive to maintain an environment that is inclusive to all patients. We want your little one to be able to relax in the dental chair so that they can enjoy an overall positive dental experience. As such, when you first reach out to our office, we recommend letting one of our team members know about your little one's needs so that we can make the appropriate preparations.
How Do We Help Our Patients with Special Needs Feel Comfortable?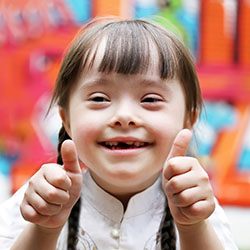 Our team utilizes a patient-centered approach to help your child feel as comfortable as possible during their routine checkups and cleanings. We can schedule their visits for times when there aren't any other patients in our clinic, thus ensuring that they get all the time and attention that they need. Our team members will take whatever steps are necessary to create an atmosphere that makes it easier for your little one to relax while they're being treated.
In cases where your child is particularly anxious or nervous about their care, we can offer dental sedation to help them feel at ease. Nitrous oxide is usually recommended for patients with mild anxieties since it only takes a few minutes to wear off, allowing your child to go right back to their normal routine. Stronger forms of sedation may be necessary for children with more severe anxieties.
Dental Tips for Our Patients with Special Needs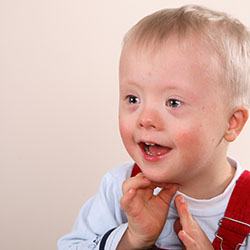 Regular appointments with a trusted dentist are an important part of protecting your child's smile, but you also need to make sure that they're receiving proper care at home. We're always happy to give parents tips for helping their children maintain good oral health, such as:
Trying different kinds of toothbrushes to find one that your child is comfortable with
Establishing a dental care routine that works and sticking to it every day
Finding ways to make dental appointments fun, such as reading books about going to the dentist