Special Needs Dentistry – Casper, WY
Special, Individualized Care for Special Kids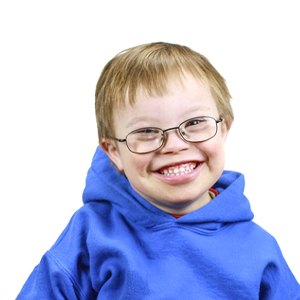 At Casper Children's Dental Clinic, we understand that special kids require special treatment. We take pride in offering special needs dentistry for Casper, WY kids. We personalize each visit and schedule each special needs patient their own individual time with us in the clinic. The personalized attention often leads to less stressful environment for the patient and parent.
Special needs dentistry falls under the umbrella of pediatric dentistry. Dr. Paulson is specially trained in treating patients with special needs and understands that treatment strategies should vary depending on the needs/desires of the patient and family. Parental/family consultation is paramount for balancing the desire for optimal oral care with the psyche and comfort of the patient. Included in our treatment strategies for special needs children is the optional use of passive restraint during dental cleanings/treatment and occasional deep cleaning of the teeth under general anesthesia.
Importance of Special Needs Dentistry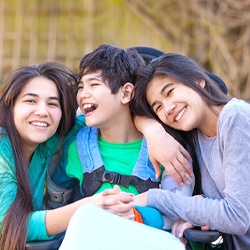 Did you know that special needs patients are much more likely to encounter cavities, gum disease, and tooth loss than the general population? Unfortunately, in many situations, performing routine care on a regular basis can be challenging, and some special needs patients have severe dental phobias, which can make even checkups and cleanings difficult or traumatic. However, our team strives to create an atmosphere that is comfortable, positive, and inclusive to all patients. We want to reduce anxieties and provide a warm, welcoming environment for everyone who visits us. That's why, if you have a child with special needs, we recommend talking with us beforehand about their needs so that we can be better prepared to give them a positive experience.
Special Needs Patients We Serve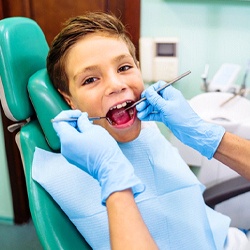 We are happy to work with patients who have the following special needs:
Blind/limited vision
Deaf/limited hearing
Down Syndrome
Autism
Attention Deficit Disorder (ADD)/Attention Deficit Hyperactivity Disorder (ADHD)
Bi-Polar Disorder
Oppositional Defiant Disorder (ODD)
Sensitivity to light, sounds, smells, etc.
Muscular dystrophy
Multiple sclerosis
Epilepsy
And more!
How We Can Help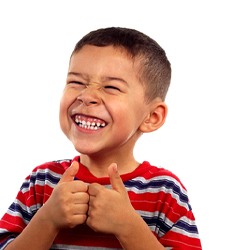 We are proud of our role in maintaining your child's oral health. We can perform not only routine cleaning and checkups but also more advanced dental work when needed so your child can continue smiling. We can also provide guidance for you and your child for establishing healthy oral habits at home. For anxious patients, in addition to having a welcoming office conducive to stress-free appointments, we offer sedation options to help your special child feel more at ease and better able to sit still in the chair. In fact, we are credentialed at Casper Surgical Center and Wyoming Medical Center, so we are able to work with a licensed anesthesiologist and surgical team if necessary.