Dental Insurance – Casper, WY
Cutting Down on the Cost of Children's Dentistry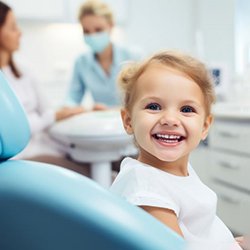 Whether you purchased a policy on your own or have benefits through your employer, dental insurance can prove to be a valuable asset for your family. It can help your child to maintain a healthy smile and reduce the out-of-pocket cost of necessary restorative care. But how can you get the most out of your policy? Our team is here to help. The Casper Children's Dental Clinic is eager to assist you as you navigate your benefits and strive to use them in the most advantageous way possible.
How Dental Insurance Works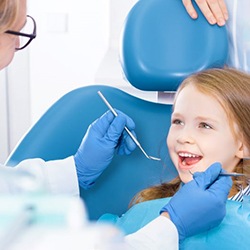 Every dental insurance policy is unique, so you will need to examine your unique plan to learn how it may apply in certain situations. In the meantime, though, we can provide an overview of how PPO insurance benefits usually work:
Preventive care is often 100% covered, with no need for patients to pay anything out of pocket for services like exams, cleanings, routine X-rays, and fluoride treatments.
Minor restorative care, which often includes things like fillings and simple extractions, is usually 80% covered.
Major restorative services, such as crowns and some types of oral surgery, may be 50% covered.
Orthodontic care is not usually covered for adults, but many policies will pay for up to half of the cost of orthodontia for minors.
What Is the Difference Between Dental and Medical Insurance?
Dental insurance is exclusively for services related to a person's oral health. It has a strong focus on preventive care, which is why exams and cleanings are often 100% covered. Medical insurance has a broader purpose, which is to help patients care for their overall wellness. It does not cover preventive dental services.
In some cases, there is a bit of crossover between the two types of insurance. For example, they may both be helpful in emergency situations or if surgery is needed.
In-Network vs. Out of Network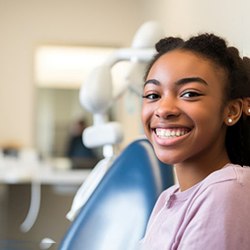 Regardless of whether our practice is in-network or out of network with your insurance plan, you can rely on us to help you understand your benefits and use them in the best way possible.
In-Network
If a practice is in-network with your policy, it simply means that they have a contract with the insurance company that controls prices. You may also enjoy higher coverage rates when you visit an in-network dentist. Therefore, you can pay the lowest out-of-pocket costs possible.
Here at Casper Children's Dental Clinic, we are proud to be in-network with several popular insurance plans:
Aetna
BlueCross BlueShield
Cigna
Delta Dental
Medicaid
And many more!
Out of Network
Many insurance plans allow policyholders to visit any dentist, regardless of their network status. Even if we are not in your plan's network, you may still be able to use your policy here so you can get high-quality care at a reduced price.