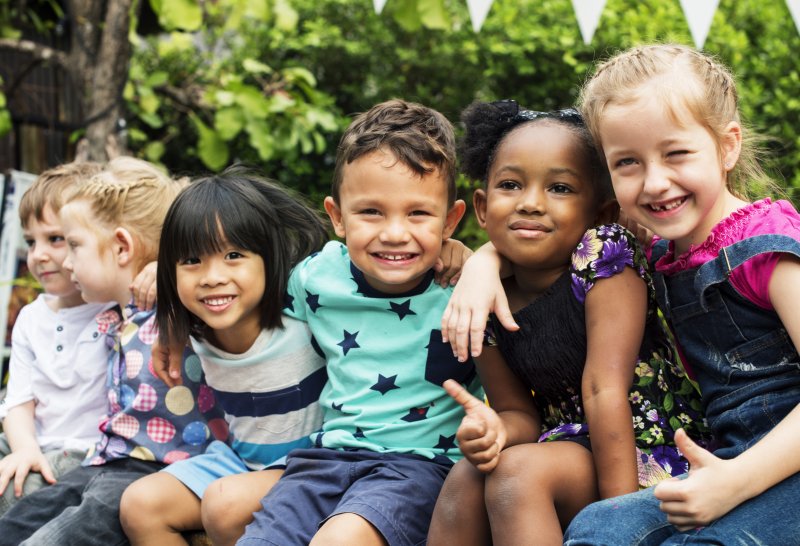 As your child grows, their smile continually evolves and changes with them. With so much happening, it's no surprise that there are several misconceptions surrounding the care of baby teeth! Unfortunately, these myths can get in the way of your little's one developing grin. If you're interested in learning more, read on as a pediatric dentist in Casper debunks five common myths about children's dentistry.
Baby Teeth Don't Matter
Since baby teeth are "going to fall out anyway", some people assume they don't require proper care. However, that couldn't be further from the truth. It may surprise you to learn that primary (baby) teeth play a crucial role in your child's development. They help your little one eat and speak properly while preserving facial structure and acting as placeholders for permanent teeth. If you fail to take proper care of baby teeth, it can lead to several long-term dental consequences down the line. Before your child's tooth first tooth erupts, clean their gums with a soft, damp rag to eliminate bacteria.
Children Shouldn't Chew Gum
False! In fact, chewing sugar-free gum can benefit your child's pearly whites. The act of chewing increases saliva production, which helps keep cavities away. What's more, since it has no added sugar, bacteria won't produce enough acids to cause damage to their teeth.
Cavities Are Only Caused by Sugar
Contrary to popular belief, frequent consumption of sugar isn't the only cause of cavities. Snacking on starchy foods like chips and crackers can also increase the amount of plaque in your child's mouth, increasing their risk of tooth decay, cavities, and other dental problems. Luckily, brushing, flossing, and rinsing after meals can help keep bacteria and plaque at bay. Don't forget to take your little one to see their dentist every six months as well!
Kids Don't Need Fluoride Toothpaste
Tooth decay is possible as soon as the first tooth erupts, which is why the American Dental Association (ADA) recommends fluoride to help strengthen kids' teeth and prevent cavities. That's why it's crucial to brush with fluoride toothpaste! Since small children are more likely to swallow it, you should only use about the size of a grain of rice for kids two and younger. If your child is age three or older (and can spit when brushing), you can use a pea-sized amount.
Pacifiers Are Bad for Teeth
Did you know that babies suck their thumb or fingers in the womb? It's a natural self-soothing behavior that starts even before they enter this world! With that said, it's completely okay for newborns and infants to use a pacifier. It can also help decrease the risk of Sudden Infant Death Syndrome (SIDS). Regardless, most children will stop sucking on their thumb or using a pacifier between the ages of two and four. It's only a concern if the habit continues past the age of four, as it can cause changes in the roof of the mouth and alignment issues.
Now that we've debunked common myths about children's dentistry, you can guide your little one down the right path towards a happy, healthy smile!
About the Practice
At Casper Children's Dental Clinic, we strive to create a fun and entertaining environment for your children while successfully completing necessary dental care. Our highly skilled and knowledgeable team has plenty of experience working with kids of all ages. We always go the extra mile to help our young patients achieve and maintain their absolute best smiles! For more facts about children's dentistry, visit our website or call (307) 266-1997.