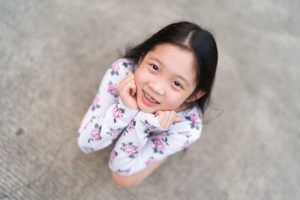 Sometimes, undergoing serious orthodontic treatment as a teen can be a lot to take on, because not only is a child in the midst of physical development, but they'll also need to wear an oral appliance that can impact their day-to-day life. The good news is, if your child's dentist notices that they could be at-risk for serious orthodontic issues when they're older, they can begin the process early so it doesn't have as large of an impact on their teenage years. Read on to learn what Phase 1 Orthodontics is and how it might help your child.
How Can You Tell if Your Child Needs Early Orthodontic Treatment?
Here are a few clear signs that can indicate that your child may be a good candidate for Phase 1 Orthodontics:
Your child sucks their thumb or uses their pacifier to soothe themselves and they're older than four. This can affect their alignment because the constant force of suction shifts their front teeth forward.
Their bite doesn't fit together properly when they close their mouth, which is affecting their ability to chew their food and speak.
Your child's teeth are noticeably crooked, crowded, or gapped.
What's the Best Age for Early Braces?
Every child's mouth develops differently, but the average treatment age for Phase 1 Orthodontics is between six and nine years old. During this age, they may have had a few of their baby teeth fall out and some permanent ones that have grown in, making it a great time to detect and intercept potential issues that are in the process of developing.
How Does Phase 1 Orthodontics Work?
Phase 1 Orthodontics, which you may also hear referred to as interceptive orthodontics, is a process that is designed to address potential orthodontic problems before all of your child's permanent teeth have erupted. The treatment can be comprised of several different therapy options, including some of the following:
Specialized retainers
Headgear
Limited braces for certain teeth
Space maintainers
Functional or expansive appliances
The treatment will be custom-tailored to fit your child's needs and provide them with a more functional smile as a teen, keeping them from needing more advanced orthodontic intervention later on. That way, you can rest-assured knowing that your little one's oral health is on the right track.
About the Author
Dr. Roy Paulson is a board-certified pediatric dentist who has been practicing for nearly four decades. He loves giving back to his community of Casper and providing little ones with the treatments they need to maintain healthy smiles throughout their lives. He's proud to be a trusted pediatric dentist in Casper by countless parents. For questions or to schedule a consultation to learn more about Phase 1 Orthodontics, visit Casper Children's Dental Clinic's website or call 307-266-1997.