Meet Our Casper, WY
Pediatric Dental Team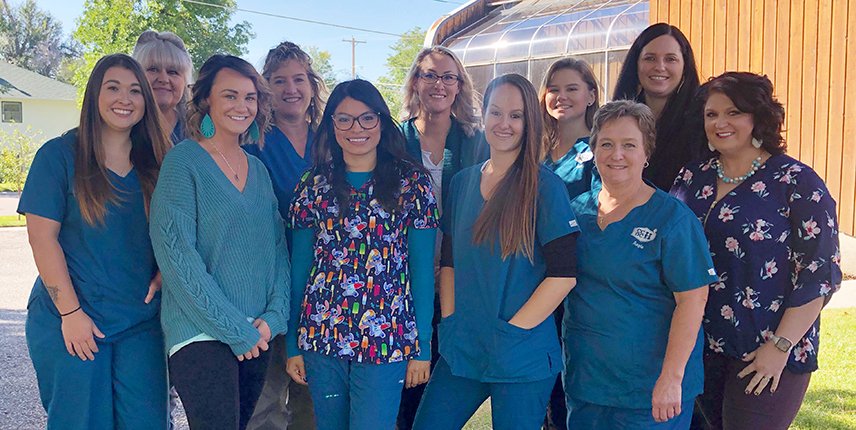 Our team can't wait to meet you and your child! Each of our staff members has years of experience serving little smiles and knows exactly how to make the dental office a fun and welcoming place your child will look forward to visiting. Many of our team members are actually parents themselves, so your child will literally be under the watchful eyes of a group of moms! Read on below to say "hello!" to our fantastic team.
Megan
Office Manager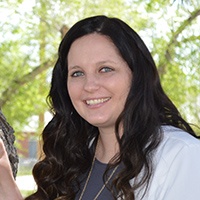 Megan studied Business Administration at Casper College, where she played basketball for the T-Birds, and is certified in CPR/first aid. She loves helping little ones overcome their fear of the dentist through her job!
Originally from Laramie, Megan has lived in Casper for 13 years with her husband and daughter. Outside of the dental office, she enjoys sports and traveling. She actually writes and eats left-handed but plays sports right-handed!
Brenda
Dental Assistant
Brenda's career in the dental field spans an impressive 30 years, and she spent the last 27 right here at our dental office. She is certified in X-rays, CPR, and CNA. She loves spending time with little kids and also loves her bosses!
Brenda is from Lemmon, South Dakota. She'd describe her family as fun, loving, and generous. She loves her gran-babies and is the "bast grammie in all the land"! (so they say.) Her hobbies outside of work include motorcycles, cars, Hot Rod oldies and hanging out with Harv, and especially Melvin and Lucy. She always tries to keep looking forward and considers herself a strong, reliable, self-sufficient, and happy person.
Jessica
Dental Assistant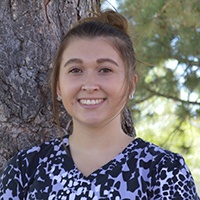 Jessica is from Casper and is certified in X-rays, CPR, first aid, and AED. She loves being able to spend time with such wonderful patients here at the dental office!
Jessica has a very loving and supportive family. Her hobbies include horseback riding, hiking, and camping. She also enjoys being outside and spending time with her animals and loved ones whenever possible.
Angie
Dental Assistant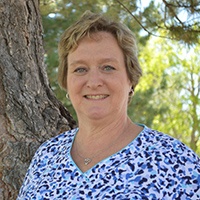 As a dental assistant, Angie has the pleasure of seeing all the NEW patients for their dental visits. She can introduce patients to all the fun of going to the dentist. Angie's career in dentistry spans an amazing 30 years, and she's spent the last 25 right here at CCDC. She attended Casper College and is certified in X-rays, CPR, and first aid. Helping children learn to care for their smiles and keep their teeth healthy and strong means the world to her. She is truly a big kid at heart.
While Angie was technically born in Maryland, she's lived in Casper since she was three. She has three amazing children and six precious grandbabies. Outside of work, she loves watching them play sports and spending time with her sweet dog Ace.
Julie
Dental Hygienist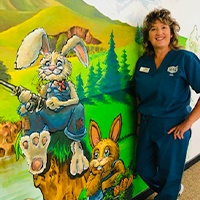 Julie first joined our dental office 15 years ago, and she has 30 amazing years of experience in the field overall. Graduation high school from Casper, she studied at both Sheridan College and the University of Wyoming. Along with her hygiene license, she continues to be certified in X-rays, CPR, and local anesthesia. She loves working with children through her job.
Julie has been married for over two decades and has two children. Her hobbies include camping, going to the lake, golfing, gardening, watching her son play hockey, skiing, and traveling with family and friends. She loves being with people in general and is great at communicating with kids.
Kalli
Dental Assistant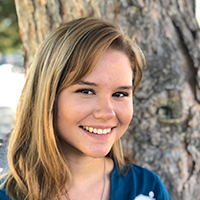 Kalli has her CPR, BLS, and CNA certifications through Pathways Innovation Center. She couldn't ask for a better work family here at Casper Children's Dental Clinic! She also loves spending time around the kids – they always say the darndest things.
Kalli considers Colorado Springs her home, and she has two brothers (one older, one younger) and a sister. She spends her free time creating new things and spending money impulsively. She has a very unique talent that is always fun to share with patients – she can quote the movie Shrek 2 word for word!
Logan
Dental Assistant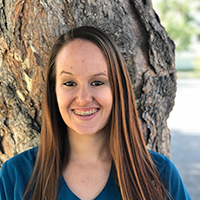 Logan is from Cody originally, and she's attended both Casper College and LCCC for her education. She is trained in dental sealants and X-rays. Today, her career in the dental field spans a few years so far, and she loves being able to help kids every day at our pediatric dental office!
Logan and her husband have two boys at home, as well as a dog and two geckos. In her free time, she enjoys hunting, fishing, and doing just about anything outdoors. She also once did an apprenticeship for taxidermy, which has now become a favorite family activity.
Margarita
Dental Assistant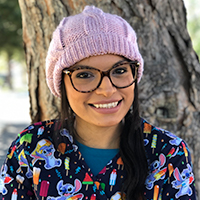 Margarita attended South Texas College before studying assisting at Brightwood College. She is also trained in CPR and X-rays. Today, what she enjoys most about her job at Casper Children's Dental Clinic is helping kids and working alongside such great staff members!
Originally from Edinburg, TX, Margarita's favorite hobbies include hiking, bike riding, working out, and playing video games. She is proudly bilingual.
Heidi
Receptionist/Dental Assistant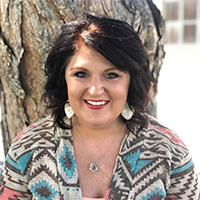 Heidi's career in the dental field spans nearly five years so far. She studied at the Penn Foster Dental Program. She loves spending time with her wonderful coworkers here at Casper Children's Dental Clinic, as well as being able to help such awesome kids every day.
Heidi's family consists of her husband Derek, their three children (Riley, Layne, and Lardon), and their dog Barrett. Outside of working hours, her favorite hobbies include camping, fishing, playing volleyball, and hanging out with friends and family. Here's an interesting fact about her: she lived in Fiji for a few years!
Jessie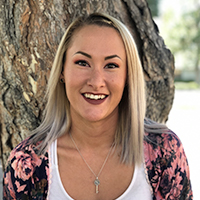 Receptionist
A Casper native, Jessie earned her education at Casper College. She loves her job because she's constantly learning new skills here at the dental office, and helping kids learn to love going to the dentist is always so rewarding too!
At home, Jessie has four children, a husband, two dogs, and one cat. In her free time, you can usually find her painting, doing arts and crafts with the kids, woodworking, and exploring. She's also a fast reader and can often complete an entire book in just one day.
Makayla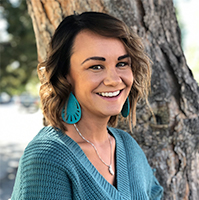 Makayla is originally from the Riverton area, and she studied entrepreneurship and business management while in college, and today, she's been a member of our dental team for a few years – with hopefully many more to come!
At home, Makayla is the proud mom of two boys and a baby girl. In her spare time, she enjoys paddle boarding on the lake with her family, exercising, practicing yoga, creating good Feng Shui in her living spaces, and buying new home décor.