Meet Our Casper, WY
Pediatric Dental Team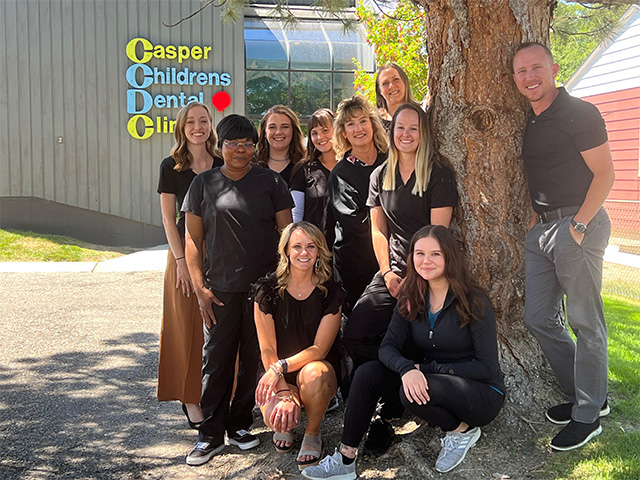 Our team can't wait to meet you and your child! Each of our staff members has years of experience serving little smiles and knows exactly how to make the dental office a fun and welcoming place your child will look forward to visiting. Many of our team members are actually parents themselves, so your child will literally be under the watchful eyes of a group of moms! Read on below to say "hello!" to our fantastic team.
Julie
Dental Hygienist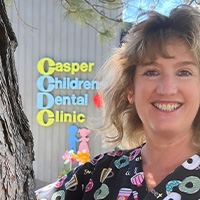 Julie first joined our dental office more than 20 years ago, and she has 35+ amazing years of experience in the field overall. After graduating high school, she studied at both Sheridan College and the University of Wyoming. Along with her hygiene license, she continues to be certified in radiographs, sealants, CPR, and local anesthesia. She loves working with children through her job..
Julie has been married for over two decades and has two children. Her hobbies include traveling, camping, going to concerts, surfing, skiing, and gathering with friends and family.
Kalli
Dental Assistant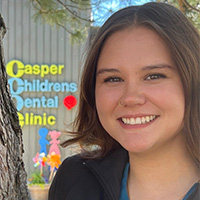 Since joining our team more than four years ago, Kalli has thoroughly enjoyed acting goofy with the kiddos and working alongside colleagues who are never upset to be here. She has undergone additional training in BLS and X-rays, and she couldn't ask for a better work family here at Casper Children's Dental Clinic! She also loves spending time around the kids – they always say the darndest things.
In her free time, Kalli enjoys doing crafts, like making oversized fruit and veggie-shaped pillows, going to the movies, and looking out for fun earrings. Here's something you may not know about her: she and her musically-inclined family own a music store in downtown Casper!
Makayla
Office Manager
Makayla is originally from the Riverton area, and she studied entrepreneurship and business management while in college. Today, she's been a member of our dental team for more than five years – with hopefully many more to come!
At home, Makayla is the proud mom of two boys and two girls. In her spare time, she enjoys doing yoga, running, going to the lake, spending time with family, and singing in the car. Here's an interesting fact about her: she has a passion for Feng Shui!
Samantha
Receptionist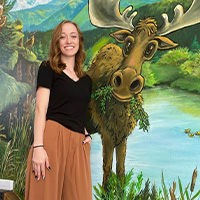 Samantha is originally from San Diego, CA! She studied at California State University, Long Beach and Casper College before joining our team at Casper Children's Dental.
Outside of dentistry, her hobbies include reading, going on adventures, and traveling. Here's something you may not know about her: she went on a plane ride for the 1st time at six weeks old!
Sarah
Sterilization Technician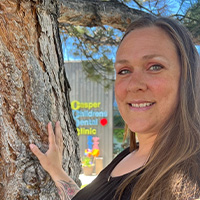 Sarah loves working with our team to provide genuine care for each patient and positively impact the community – those are her favorite parts of her job! She is originally from Seattle, Washington and is now thrilled to be serving patients in and around the Casper area.
A mother to four wonderful kids, Sarah loves spending her time outside the office with her family. She also is a musician and enjoys singing, writing songs, and playing the piano.