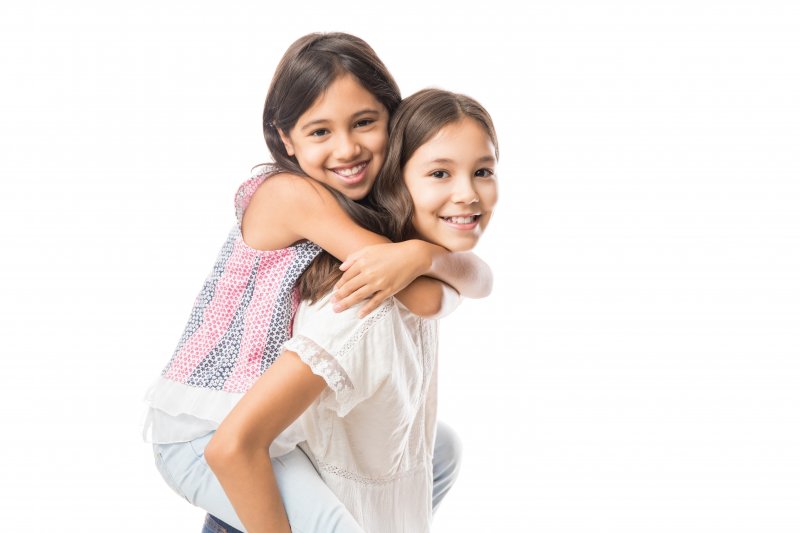 Your child's smile is important, and you work hard to make sure they are brushing and flossing regularly to minimize their risk for tooth decay, cavities, and gum disease. But what do you know about dental sealants in Casper? This preventive treatment is a great way to better protect young teeth from bacteria and plaque that may try to enter into the pits and grooves of their chewing teeth. If you think your child might benefit from this type of treatment but still want to know more, a pediatric dentist provides the answers to 4 common questions about dental sealants.
Who Are Sealants Designed For?
While adults are certainly welcome to have dental sealants applied to their back teeth during a regular dental visit, they are most beneficial for children whose molars have erupted. Once these teeth appear, it is important to have them covered as soon as possible to keep bacteria from entering into the crevices of the chewing surface. This will ensure that they remain free of cavities and avoid unnecessary restorative treatment later on, which can be a big help when it comes to saving time and money.
How Long Will Dental Sealants Last?
It is believed that most dental sealants will last about 10 years; however, they can fall off. Your pediatric dentist in Casper will check them each time your child comes in for a regular checkup and cleaning to make sure they are firmly in place. If it appears that a sealant is no longer covering your child's tooth, it can be easily replaced by applying it onto the area and allowing it to dry. After using a curing light to harden it, the tooth will once again be fully protected from potential cavities.
Can Sealants Be Used Over Cavities?
Yes, a dental sealant can be applied over an area that has decayed. If a cavity is present, the sealant will help to not only prevent additional damage but also keep the current decay from spreading and becoming worse over time. Your child's pediatric dentist will continue to monitor the sealant's effectiveness as well as make sure the decay underneath is not progressing further into the tooth.
Will Dental Insurance Pay for Dental Sealants?
There is a good chance that if your child is covered on your dental insurance plan, they will agree to cover the cost of dental sealants. Because it is a preventive treatment, most insurance companies will agree to cover between 80-100% of the total cost, as it is designed to lower the risk for more serious oral health problems later on. Each insurer is different, however, so it's best to call and speak to someone first before agreeing to move forward with treatment.
When it comes to adding another layer of protection to your child's smile, you cannot go wrong with dental sealants. Their safe, quick, and painless application will keep their teeth cavity-free for years to come.
About the Author
Dr. Roy Paulson is a board-certified pediatric dentist and has been practicing for more than 37 years. He received his Doctor of Dental Surgery at Louisiana State University. Dr. Paulson and the team at Casper Children's Dental Clinic want to ensure your child's oral health is on the right path from the start. Offering preventive treatments like dental sealants, he and his team can safeguard young smiles as they grow and develop, giving them a better chance of moving through life without tooth decay and cavities. If your child could benefit from dental sealants or another preventive service, visit our website or call (307) 266-1997.