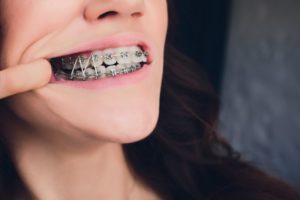 If your child is currently receiving orthodontics in Casper, it is likely that you understand how braces work and what you can expect during treatment. However, one aspect many patients and parents don't fully grasp is the concept of wearing rubber bands with braces. At first, you may think about those bought in bulk and used to bind together paperwork but in reality, these are small pieces of rubber that prove extremely beneficial when trying to align the teeth and jaw. Read on to learn more about these orthodontic treatments and what role they play in the future of your child's smile.
What is the Purpose of Rubber Bands?
If one of the many reasons your child is wearing braces is to move their jaw into alignment, it is likely that rubber bands will be part of their overall orthodontic treatment. Also known as elastic ligatures, they work to move the jaw into the right place to create a properly aligned bite as well as to aid in tightening the braces so teeth will shift accordingly.
The bands are small and remain tight when worn, leading to some soreness in the early stages of wear. Over time, however, their jaw muscles will adapt and result in more adequate movement.
Does Everyone Who Wears Braces Need Rubber Bands?
Not necessarily, but it is quite common since many patients require a realignment of the jaw as well as the teeth. When your child's dentist puts them on is up to their discretion, but it is possible that your son or daughter will not receive them during the early stages of treatment. Since they are removable, it is important that they remember to take them out while eating and replace them immediately after finishing. This will prevent any delays in treatment.
Braces are a worthy investment when trying to perfect your child's smile, so if their orthodontist recommends rubber bands, make sure they're wearing them according to the instructions provided. It may also be possible to jazz up their treatment with colored bands, making the process more fun and exciting.
About the Author
Dr. Roy Paulson is a board-certified pediatric dentist and has been practicing for more than 37 years. He graduated from Northeast Louisiana State University, earning his undergraduate degree. He then went on to receive his Doctor of Dental Surgery at Louisiana State University. Dr. Paulson and the team at Casper Children's Dental Clinic understand children's teeth may not come in or align properly, resulting in the need for orthodontic treatment. Using a combination of interceptive and comprehensive orthodontics, he can help your child achieve beautiful, healthy, and long-lasting results. To find out more about our orthodontic services, visit our website or call (307) 266-1997.