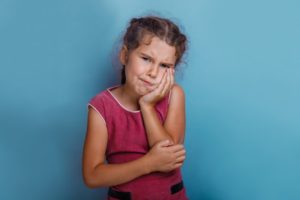 As a parent, you never want to see your child in any pain. Unfortunately, as children tend to experience more than their fair share of accidents, dental emergencies can be a regular occurrence. To help you understand what types of situations will be most likely to occur, let an emergency dentist in Casper share 3 of the most common injuries and what you can do to help treat the problem while at home.
When the Pain Won't Go Away: Toothache
A toothache can arise for many reasons: injury, dental decay, or even something lodged between teeth. When pain is persistent, call your dentist's office right away. In the meantime, you can take additional steps at home to help the situation, including:
Rinsing their mouth with warm water
Using dental floss, toothbrush, or a clean finger to remove an object that may be stuck in-between teeth
Applying a cold compress to reduce swelling and alleviate discomfort
Here One Minute, Gone the Next: Knocked-Out Tooth
When a knocked-out tooth occurs, time is of the essence. Call your child's pediatric dentist immediately and alert them to the situation. Before you arrive for your appointment, make sure to recover the tooth holding it only by the crown. Gently rinse it off and try to put it back into its original socket if your child is older. If this is not possible, place it in a container of milk to keep it hydrated and moist. Once you arrive at the dentist's office, the tooth will only be savable if treated within an hour of the original incident.
Chip off the Old Block: Broken or Fractured Tooth
Since your child's teeth are exposed to so many different objects every day, it's no surprise that the crown of the tooth can easily become chipped or fractured when experiencing trauma. Once at the dentist's office, they will take x-rays of the tooth to assess the tooth; however, if it begins to change colors, it is likely there is a bigger problem going on. Small fractures may only require a dental sealant to be applied, but if a serious break or chip occurs, it can lead to jagged areas of the tooth causing inflammation to the soft tissues, infection, and possibly, pulp treatment.
Before arriving for your appointment, it is best if you rinse your child's mouth with warm water and place a cold compress on the problem area. If allowed, administer a pain reliever and try to pack the area around the tooth with a wet paper towel.
No matter the type of emergency, it's always best to contact your child's dentist as soon as possible. At Casper Children's Dental Clinic, our team will offer fast and efficient care to your little one, helping to relieve pain and get them back to enjoying time at home. We are equipped and trained to handle all types of dental emergencies, so don't hesitate to call when your child is in need.
About the Author
Dr. Roy Paulson understands that children are often accident prone, making them more susceptible to dental injuries and emergencies. When this happens, you can rest assured that he and his team are well-equipped to handle almost any major problem, providing a gentle touch and caring demeanor. As a qualified emergency dentist in Casper, Dr. Paulson is board-certified and has been practicing for more than 37 years. He graduated from Northeast Louisiana State University, earning his undergraduate degree. He then went on to receive his Doctor of Dental Surgery at Louisiana State University. To find out more about how they can help your little one today, visit our website or call (307) 266-1997.