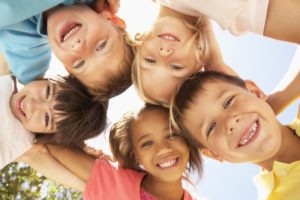 As your child starts losing baby teeth, you're probably wondering how their permanent smile is going to look. However, the most recent data shows that more and more kids are getting braces in recent years than they ever have before. According to the American Association of Orthodontics (AAO), 4.5 million Americans, 80 percent of which are aged 6 to 18, had braces in the mid-1990s. That's quadruple the amount of people who had braces in the 1960s.
So, when should you make a visit to the children's orthodontist in Casper? Keep reading to learn that and what to expect from your first visit.
When to Bring Your Child to the Orthodontist
According to the AAO, parents should bring their child in for an oral exam no later than seven years of age. This first visit should occur even if not all of their permanent teeth have erupted. Orthodontists are trained to recognize bite issues early, so even if your child's teeth look straight, you should make it a priority to get them checked sooner rather than later.
Paying close attention to the transition of baby teeth to permanent teeth is very important to their long-term oral development. The earlier issues are caught, the less treatments will be needed to keep their bite even and their teeth straight. Furthermore, you should bring them to the orthodontist sooner if they:
Prematurely lose their baby teeth
Have difficulty chewing or biting
Have a thumb-sucking habit
Bite their cheeks or roof of their mouth
Grind or clench their teeth
Have any facial imbalances
What You Can Expect During the Visit
During the visit, the orthodontist will introduce themselves and provide a warm welcome to make your child feel more comfortable. This way, the oral exam will be easier to complete, allowing the doctor to be as thorough as possible. This examination typically involves X-rays as many developmental issues are not visible to the naked eye.
If it's determined that your child can benefit from orthodontics, the doctor may take impressions as needed, discuss recommended appliances, and go over methods of payment for treatment.
Frequently Asked Questions
It's understandable that parents have many questions during the first orthodontic visit. Here are a few of the most common questions the orthodontist hears.
What problems can orthodontists solve? – Orthodontists can help fix crooked teeth, crowding, misaligned bites, prematurely lost baby teeth or erupting permanent teeth, and habits associated with poor oral development such as thumb-sucking.
What treatments do you provide? – Orthodontists can use interceptive orthodontics to address issues early, orthodontic appliances to fix poor bites, expansion appliances to help the lower and upper arches, and many other treatments!
What if my child's baby teeth fell out early? – Space maintainers are a great way to preserve the integrity of your child's arch. You can learn more about these treatments here.
To protect your child's smile for years to come, schedule an appointment with a dentist in Casper today!
About the Author
Dr. Roy E. Paulson is a board-certified pediatric dentist with decades of experience helping children maintain healthy and straight smiles. To do this, he's trained to provide a wide variety of orthodontic appliances and preventive treatments. To learn more about his practice, you can contact him through his website.