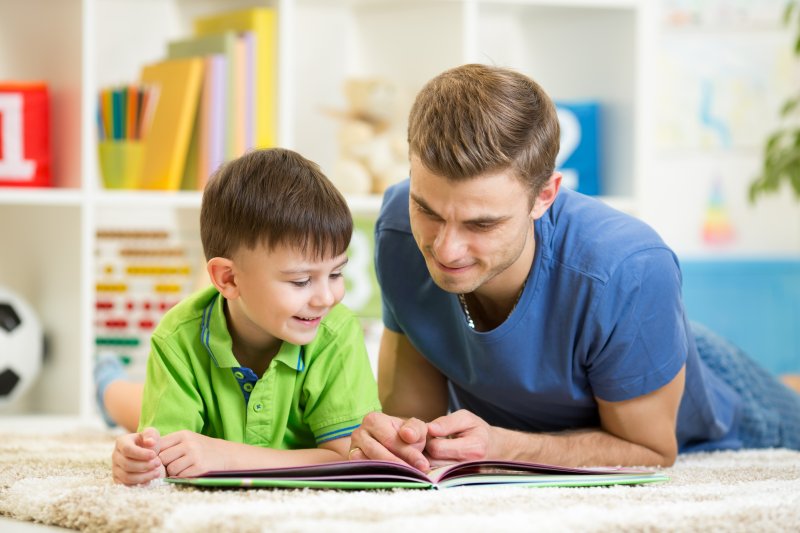 It's time to schedule an appointment with a children's dentist for your little one. While it may still be weeks or even months away, you notice each time you bring it up, they became fearful and run away. What can you do? Fortunately, many authors understand this topic all-too-well, which is good news for parents like you. If you want to help minimize your child's dental anxiety, take a look at a few books that can help make their upcoming appointment a success.
What Causes a Child's Dental Anxiety?
Much like adults, children can express mild, moderate, or severe dental anxiety. Millions of people suffer from it, often causing many to forgo regular treatment, which can be detrimental to a person's oral health.
There are many reasons your child might develop dental anxiety, some of which include:
Past trauma from a previous dentist's office
A fear of needles
The inability to sit still for prolonged periods
Sensitive gag reflex
Children's Books Designed to Curb Dental Anxiety
If your child is fearful of visiting the dentist, there's good news. Many pediatric practices are doing more to remedy this problem, one of which is providing sedation dentistry. But if you want to try another method that doesn't require laughing gas or general anesthesia, there's always the option of using books that are designed to make visiting the dentist a fun and exciting experience.
Some helpful ones you might consider include:
Just Going to the Dentist by Mercer Mayer is part of the Little Critter series. Following Little Critter to the dentist for his first trip, kids will learn about dental X-rays, cleanings, and how cavities are filled.
The Tooth Book: A Guide to Healthy Teeth and Gums by Edward Miller not only explains what happens during a regular dental visit but also explains the importance of maintaining healthy teeth and gums. Offering unique facts and history, your child will be encouraged to practice good oral hygiene at home and display great courage when visiting the dentist.
Tears In My Ears: A Visit to the Dentist by Renee C. McArdle follows the main character, Penny, as she prepares for her first dentist's appointment. Expressing her anxiety, your child will be inspired to follow in Penny's footsteps as she overcomes her fear and discovers visiting the dentist isn't scary at all!
Ensuring your child has a successful dentist's appointment is important. So, if you have an avid reader at home who is scared or nervous about their impending checkup and cleaning, don't miss out on the opportunity to use these great children's books to prepare them for their next visit.
About the Author
Dr. Roy Paulson and the team at Casper Children's Dental Clinic go above and beyond to create an environment that can be enjoyed by children and adults alike. When kids arrive feeling nervous or scared, he can use various methods to ensure a successful appointment. Whether it is sedation dentistry or recommended various books, movies, or activities designed to curb anxiety, we invite you to visit our website or call (307) 266-1997 to find out how we can help.